pet good boys!!
Comments
Log in with itch.io to leave a comment.
My dream game
Show this to a friend who's having a bad day
I just realized that I adopted 1438 good bois...
Yayyyy!!
glad that you're having a dreamy time with it!!
some friends think this is the best game ive made because of the good bois!! its delightful that it makes peps happy!!
and thats a lot of adopted good bois!! thanks for giving them a home!! 🤗
they were very good boois weren't they?
which good boi was your favourite? 🐶
the good boi with the cato
thats a very good boi indeed!!
heres a png of him so you can save them and take them for a stroll anywhere you want!!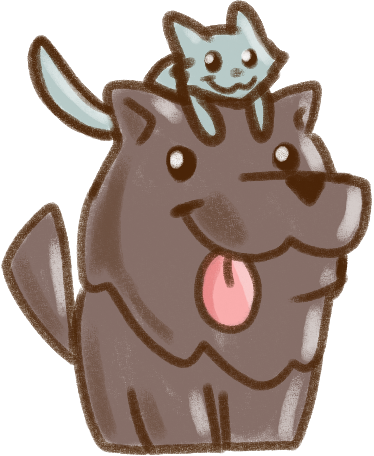 cool game, lots of good boys
10/10 would pet again
glad that you enjoyed petting those good boys!!
which good boy would you pet again?